WHAT IS AI?
Creative Coding • Research • Typography • Information Design • Web Design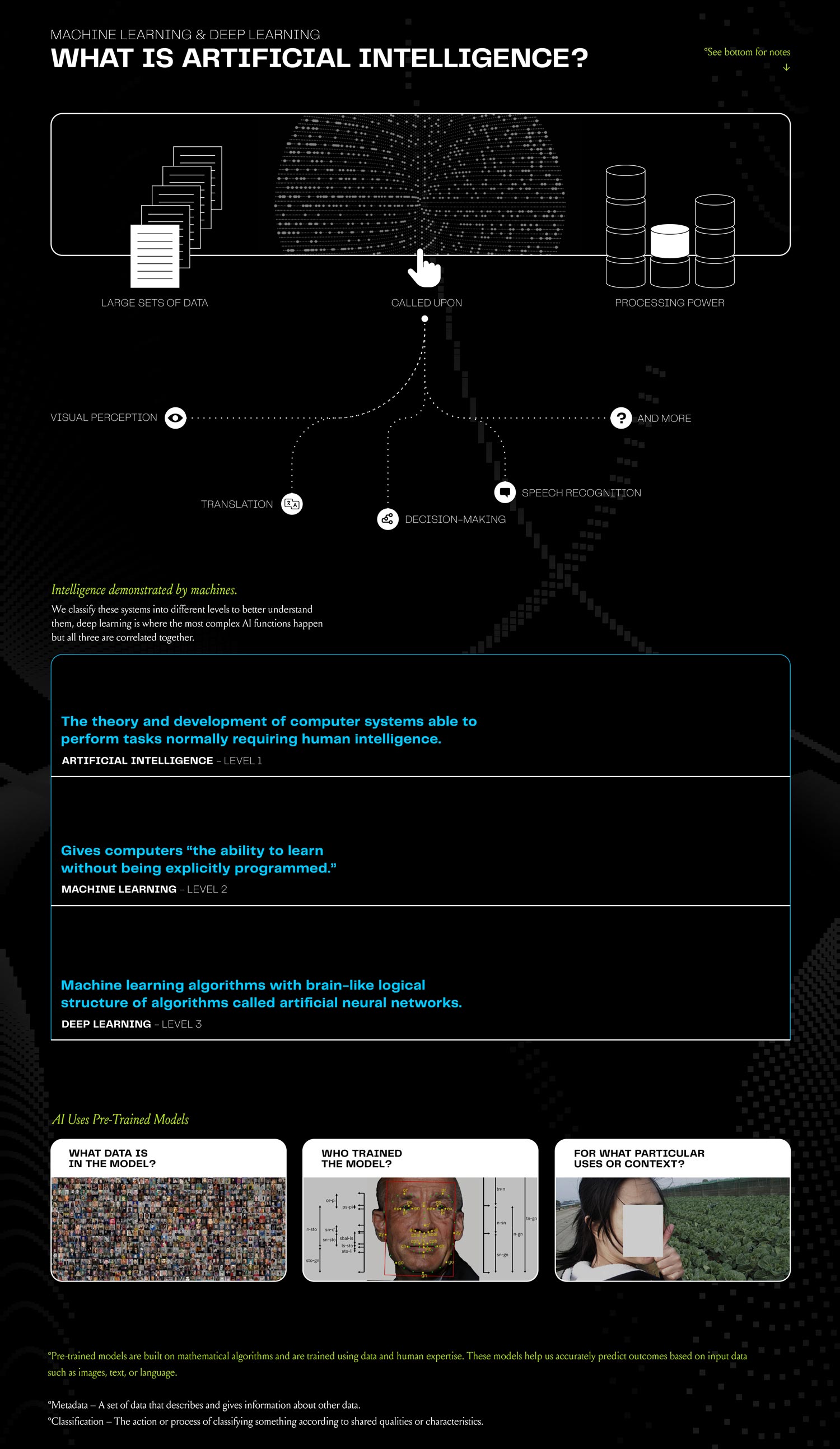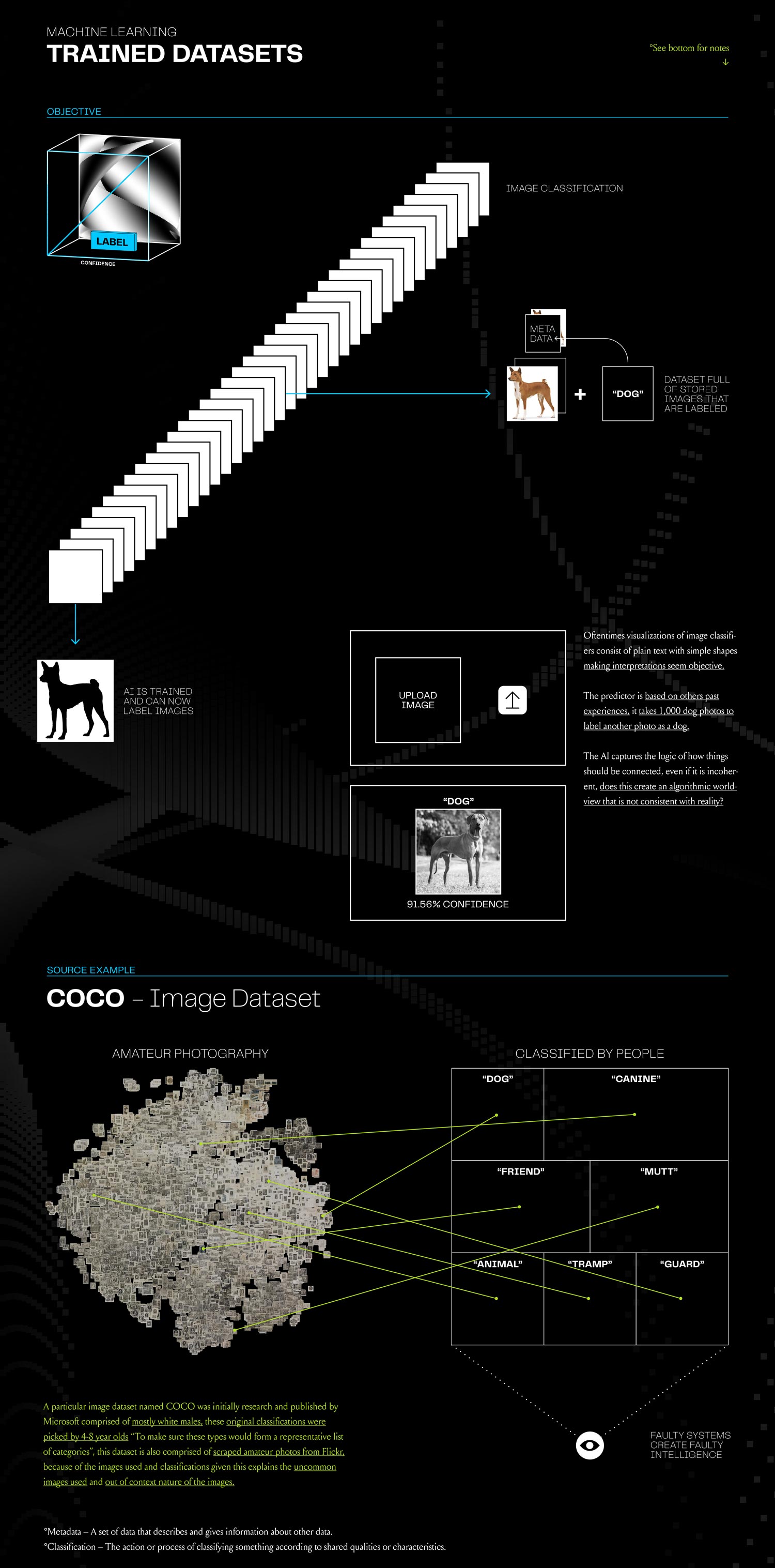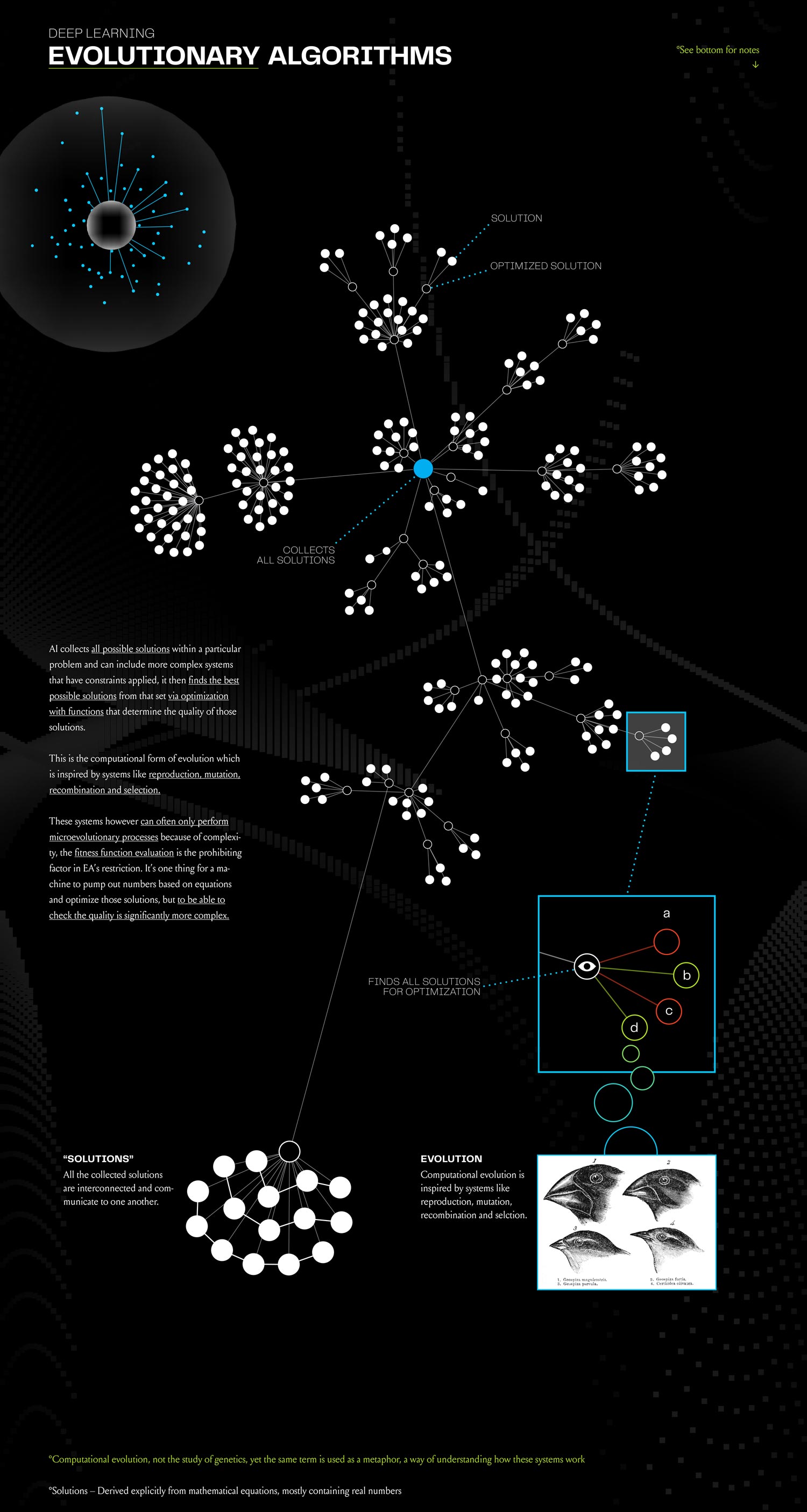 *open source AI tools
A web-based experience that brought the semiotics and language used to describe artificial intelligence into question. Through revealing processes, posing questions and critiquing use cases—the goal was to demystify the complex systems of AI.
*digital sketches, creative coding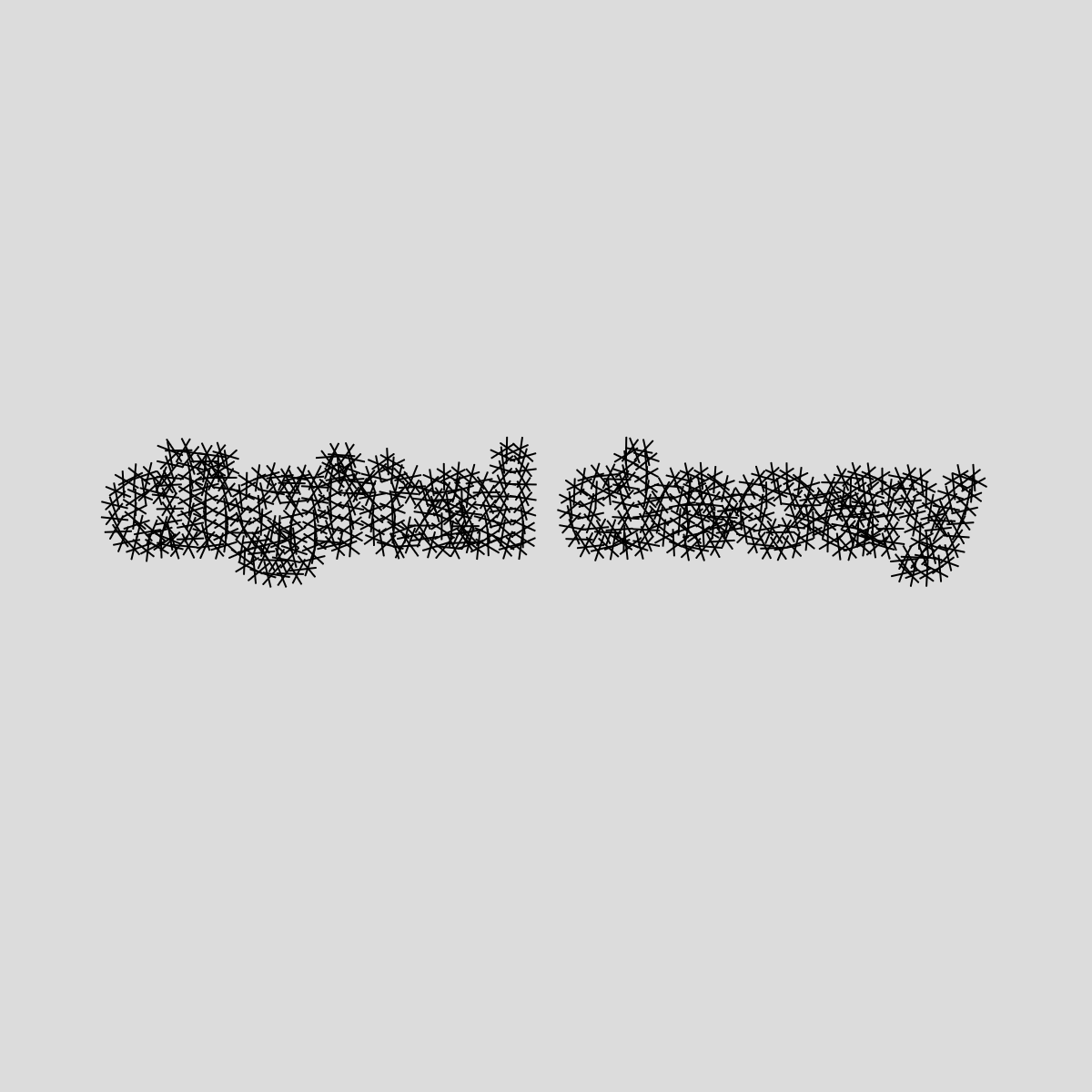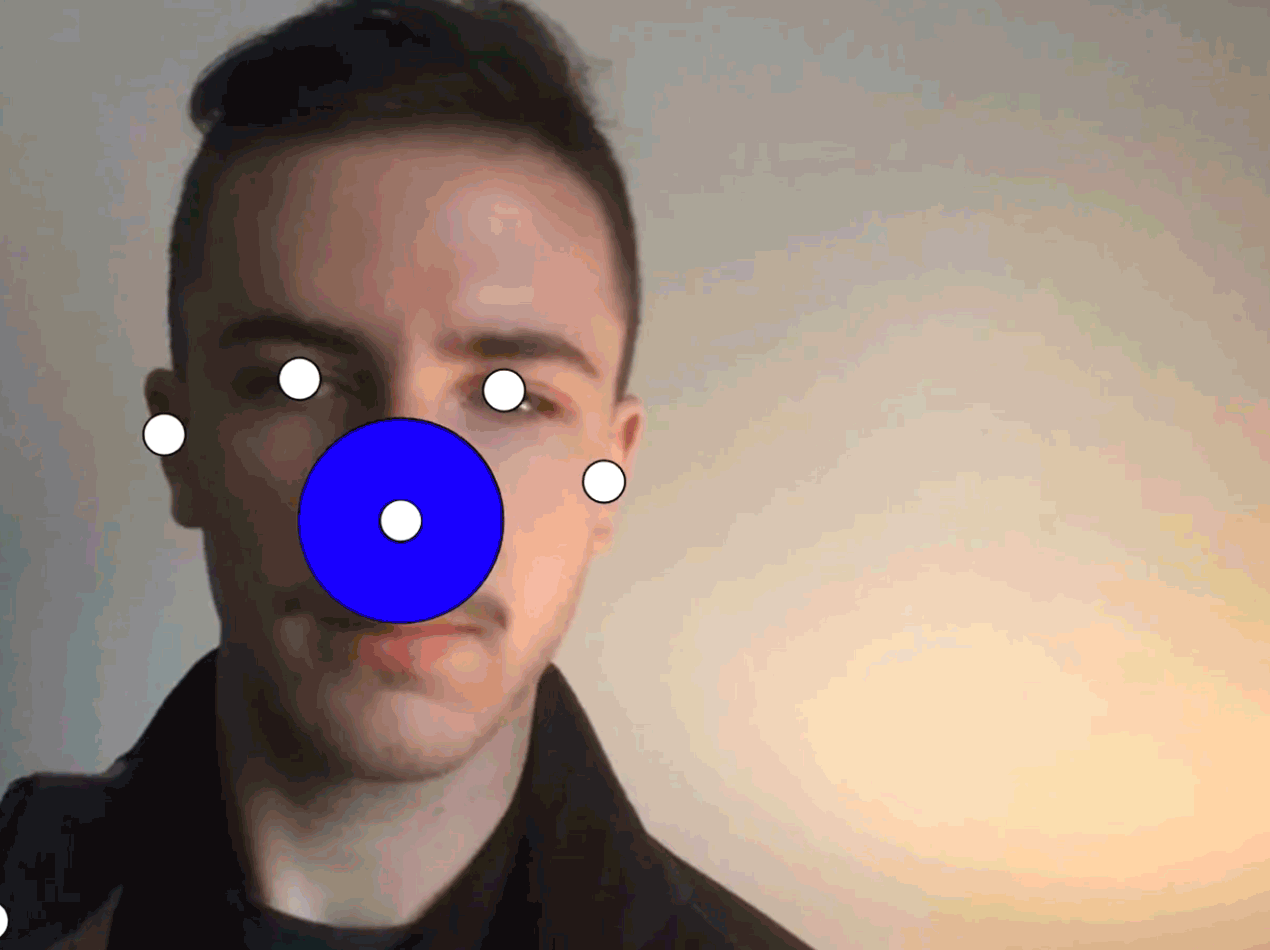 A three month long endeavor that constituted my 2022 senior year thesis. Conducted significant research into the culture, technology and science behind AI for a broad understanding before focused analysis of specific systems. Created visuals throughout the research phase to synthesize ideas and ask viewers how artificial intelligence functions. From these creations four main diagrams were made to simplify and explain broad level concepts of AI. Finalized in a collected source of diagrams, use cases and resources via a web experience for exploration and questions.

Artificial Intelligence, Iterating, Language, Processing, Adobe Products, Research, HTML & CSS, Semiotics, Diagram Design, Archiving, Database Searching